The natural source of inspiration for your culinary passion.
Fruitlife is the brand of Van Es Foods International (since 1971). Fruitlife is the best brand in frozen fruit and fruit purees for pastry chefs, (pastry) bakers, ice cream makers, salad makers, catering establishments, caterers and industrial users. In our own cold store in Babberich we have more than 36 types of fruit and 65 varieties of fruit purees in stock.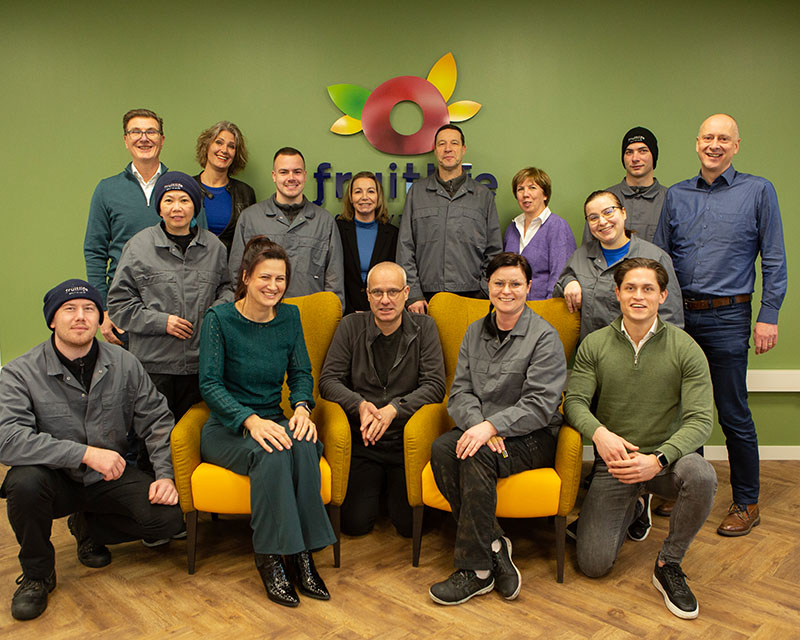 Why Fruitlife?
As a filling for a cake, to spice up a drink, in a fruit sauce or over a sorbet: frozen fruit brings flair to the table. Fruitlife ensures that we always have access to our favorite fruit, such as summer berries in winter. Moreover, research shows that frozen fruit is healthy and contains at least as many vitamins as fresh fruit. Because Fruitlife only processes the best fruit in its own cold store, you can count on our frozen fruit to be of absolute top quality. Our generous range of frozen fruits is very varied and ready for your preparation.
Our mission
We set the bar high and our ambition is to have the taste sensation of our fruit products "culinarily" at the highest level. We dream every day of smiling faces when tasting our excellent products.
Our vision
Through intensive cooperation with innovative fruit growers, we are able to carry out strict selections and checks on all the fruit we purchase. The highest taste quality is what we strive for every day. Every working day is dedicated to us delivering this excellent taste sensation.

Quality controls and certified suppliers throughout the chain guarantee our success and quality for all our end users. Because we are in constant contact with our end users, they inspire us to emphasize renewal and innovation in our daily process.

Our products are used by pastry chefs, star chefs, chefs, sous chefs, juice and smoothie makers, cocktail players, confectioners and chocolate shops.

Connecting with our relationships has become the foundation of our success. It is the long-term collaborations with our relations that we enjoy every day, and ensure that we know how the market is developing and that Fruitlife can respond to immediately.

In the future, our goal is to keep the entire production chain at the highest level and to do our utmost, where possible, to provide you with the best and most beautiful taste experiences.

Passion, drive, quality and job satisfaction are the identity and core values of Fruitlife.
Our team